2021 MINI Cooper Electric Range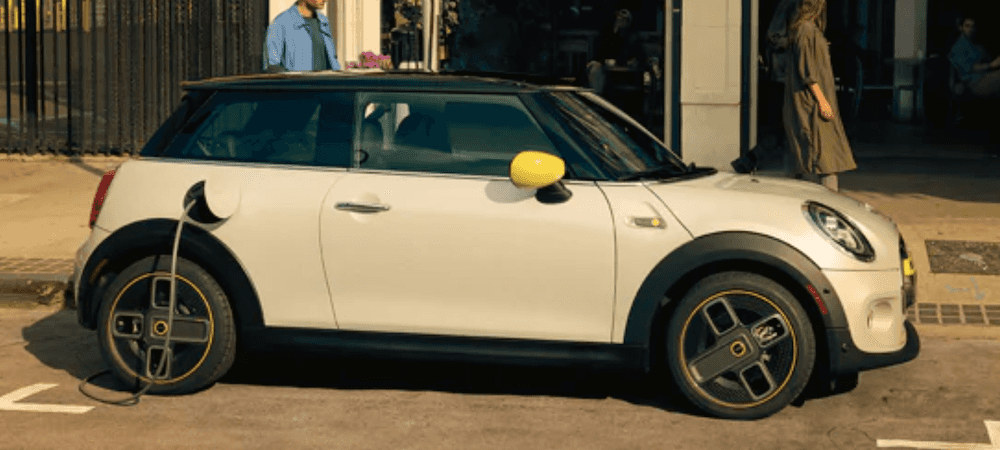 Nobody likes going broke at the gas pump. Maybe that's why so many of our customers who are thinking about switching to an electric vehicle are eager to check out the MINI Cooper Electric. We think you'll be impressed with the MINI Cooper Electric efficiency ratings, as well as the very respectable MINI Cooper Electric range, which reaches 110 miles so it will be sure to get you anywhere you need to go around the greater San Francisco area. Let's take a look at what this electric vehicle can do.
The Incredible MINI Cooper Electric Range
Nobody should have to empty their bank account to fill their gas tank. But a lot of our Oakland customers also want to do their part to help the environment, as well. That's what's so great about the MINI Cooper Electric efficiency ratings. At full charge, the MINI Cooper Electric range is an impressive 110 miles. And quick charging to 80% at 50 KW only takes 36 minutes! Pair this with its low price, and it's no wonder the MINI Electric reviews are so positive.
Places to Charge Your MINI Electric
Did you know there are over 19,000 charging stations in the United States alone? New ones are popping up all the time. Here are just some of the places around San Francisco where you'll be able to spot charging stations for your MINI Cooper Electric:
Grocery Stores
Malls
City Government Centers
Downtown Parking Spots
You Own Home – ask us about purchasing the available at-home charging station when you pre-order your MINI Cooper Electric
EV Incentives and Rebates
Thanks to government incentives, there are more ways to save with this vehicle than just the MINI Cooper Electric efficiency. With a battery-powered full-electric vehicle, California drivers may be able to secure a rebate of up to $4,500!
Here are all of the ways to save with the MINI Cooper Electric:
Potential Federal Tax Credits
Significant Fuel Savings
State and Local Incentives
No More Oil Changes
New Car Specials at East Bay MINI
Check Out the 2021 MINI Electric at East Bay MINI
You can bet we'll let you know as soon as the MINI Electric arrives at East Bay MINI of Pleasanton. Until that day comes, you can prepare yourself by applying for financing online. Our dealership is conveniently located near Livermore, but you can also browse our entire inventory from the comfort of your own home! To ask about pre-ordering your MINI Electric or to schedule a test drive in an equally efficient gas-powered MINI vehicle, contact us today.
More from East Bay MINI
The 2022 MINI Electric Hardtop 2-Door infuses the fun styling and racecar-like handling of the classic MINI Cooper Hardtop with electrifying performance. Electric vehicles offer a more efficient and eco-friendly way to get around the Bay Area, but is the MINI Cooper Electric range enough for your daily commute from San Francisco? When fully charged, MINI's…

With its punchy paint color selection and fun British style, the new MINI Cooper Countryman is an alluring vehicle. If you're drawn to the classic Hardtop 2-Door or 4-Door MINI Cooper but have found that they're just a little too compact for your needs, the Countryman was made for you! The MINI Cooper Countryman interior…

When you've experienced driving from behind the wheel of a MINI Cooper, you know there's no need to sacrifice style for serious efficiency. Whether you choose a hardtop or convertible model, or the larger Countryman and Clubman models, the 2021 MINI Cooper MPG estimates are outstanding. Join the team at East Bay MINI for a tour of…