2022 MINI Cooper Electric Range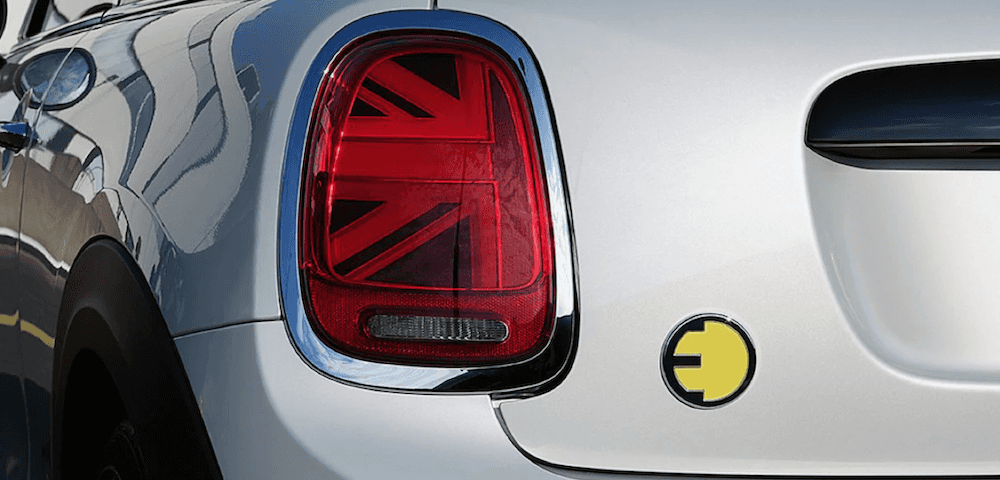 The 2022 MINI Electric Hardtop 2-Door infuses the fun styling and racecar-like handling of the classic MINI Cooper Hardtop with electrifying performance. Electric vehicles offer a more efficient and eco-friendly way to get around the Bay Area, but is the MINI Cooper Electric range enough for your daily commute from San Francisco? When fully charged, MINI's EV achieves an estimated range of 110 miles! Learn more about the MINI Cooper Electric range with East Bay MINI in the guide below.
New MINI Cooper Electric Charge Times
When its battery is 100% charged, the MINI Cooper Electric range is 110 miles. Whether you're traveling to Livermore for work or running errands in Oakland, you can do it all with miles to spare. How long does it take to charge a new MINI Cooper Electric? There are three levels of charging, each one decreasing the time it takes to get to 100%. Explore the charge times, below:
Level 1 – Basic Home AC Charging
Gain 2% battery charge per hour
Level 2 – Home/Public AC Charging
Gain 20% battery charger per hour
Level 3 – Fast Public DC Charging
Gain up to 80% battery charge in 36 minutes
Whether you're plugging in your MINI for Level 1 overnight charging or stopping at a public Level 3 station, gaining the range you need in the new MINI Cooper Electric is fast and simple! For quicker home charging, a Level 2 charge station can be installed in your garage. Don't have the space? The number of public charging stations is currently at 20,000+ nationwide, meaning fast and convenient charging is never far away in the Bay Area!
Take a Peek Into the MINI Cooper Electric Interior
Curious what's in store for you in the MINI Cooper Electric interior? Whether you're cruising along the northern California coast or navigating Bay Area traffic, you'll feel fully supported at every turn by these outstanding features:
8.8-inch touchscreen display with MINI navigation and Real Time Traffic Information (RTTI) including remote and connected services
Bluetooth® connectivity for telephone and audio streaming
Heated driver and front passenger sport seats with additional bolstering
Heated multifunction leather-wrapped sport steering wheel
Active Driving Assistant with Forward Collision Warning and Lane Departure Warning
Rear view camera
And much more!
Order a New MINI Cooper Electric Today!
Are you ready to explore the Bay Area backed by the MINI Cooper Electric range? Contact East Bay MINI to order your new MINI Cooper Electric today! We can also introduce you to the EV benefits that may be available to you, including California's EV driving incentives.
More from East Bay MINI
Considering a classic MINI Cooper Hardtop 2-Door or 4-Door model for your next daily driver? Catch up on the latest 2022 MINI Cooper reviews to see how the experts have received this year's iteration of the MINI icon. East Bay MINI wants to help you find the perfect new MINI for your life in San Francisco, so we've…

The 2022 MINI Electric Hardtop 2-Door infuses the fun styling and racecar-like handling of the classic MINI Cooper Hardtop with electrifying performance. Electric vehicles offer a more efficient and eco-friendly way to get around the Bay Area, but is the MINI Cooper Electric range enough for your daily commute from San Francisco? When fully charged, MINI's…

With its punchy paint color selection and fun British style, the new MINI Cooper Countryman is an alluring vehicle. If you're drawn to the classic Hardtop 2-Door or 4-Door MINI Cooper but have found that they're just a little too compact for your needs, the Countryman was made for you! The MINI Cooper Countryman interior…